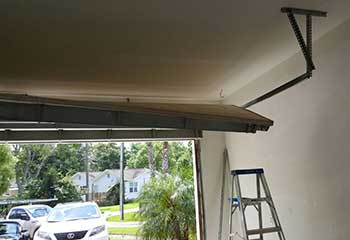 Garage Door off Track
Customer Issue: Our customer's garage door started coming off its tracks, which explained its obstructed movement.
Our Solution: First we disconnected the opening mechanism so that we could open the door manually. Once we propped the garage door with two ladders, we cleaned the tracks and replaced the damaged rollers with a new set. We also realigned the tracks and straightened them back into their original shape before tightening them down. Finally, we reconnected the door and the opener and operated the system to make sure it ran as smoothly as ever.
Kellie Carver
- Las Vegas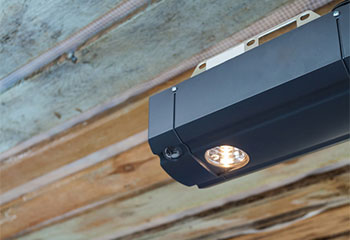 Sensor Alignment
Customer Issue: The overhead door was reversing when the customer tried to close it and he didn't know what to do to fix it.
Our Solution: After checking the sensors it was clear they were out of alignment, but we went ahead and checked the tracks for obstructions and blockages just in case. We then realigned both sensors so that the lenses were facing each other and the beam was stable and unobstructed, and the door was able to fully close with no more issues.
Kieran Gallagher
- Winchester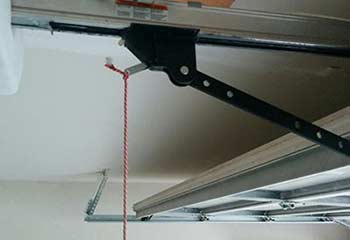 Cable Replacement
Customer Issue: The left lift cable snapped during the door's operation, causing it to list badly.
Our Solution: Our team unplugged the opener and released the torsion springs' tension for safety reasons before unhooking the faulty cable and wound its replacement onto the drum. The opposite cable was in not so great a shape either, so we replaced it too, per the customer's request.
Keenan Cherbog
- Summerlin South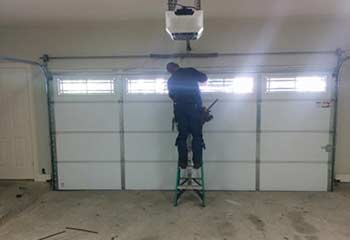 Genie Opener Installation
Customer Issue: Needed new opener.
Our Solution: Mr. Stanley picked out a new Genie SilentMax Connect 3/4 HPc Belt Drive opener. We replacing his old opener and then performed a complete maintenance check and tested the door's operation to make sure it worked properly.
William Stanley
- Las Vegas
Opener Repair
Customer Issue: Non functioning door opener.
Our Solution: After our technician examined the opener, he found that an electrical surge had burned part of the circuit board. He replaced the board, tightened all fittings, lubed and tested the door to make sure it was working correctly.
Madeline Charles
- Boulder City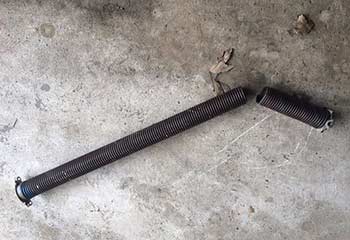 Spring Replacement
Customer Issue: Broken torsion spring.
Our Solution: We removed the remaining spring, and replaced both with a heavier duty set. We tightened the bolts and balanced the door before testing it manually and verifying that the entire system was working correctly.
Joseph Willis
- Las Vegas